Goldfish 4.5 Released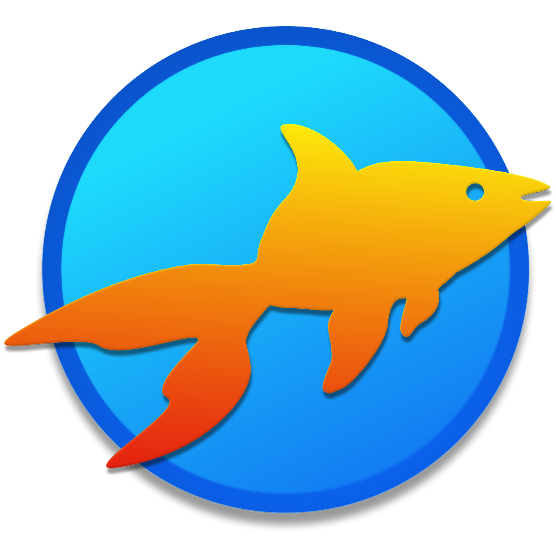 Most Important New Features and Improvements in Goldfish 4.4:
Form: New form editor, which does not require an additional window. Form fields can now be resized and styled. In addition, file uploads and multiple fields in one line are now possible.




Follow & Share: The Follow & Share feature is now fully compliant to the European data protection regulation, using the Heise Shariff solution, which does not share data by default.




European data protection regulation: New global link to the privacy page, which will be displayed as opt-in in all forms and in the cookie warning.




Goldfish now supports the Fishbeam Cloud to make it even easier to publish websites.




New item for displaying 3D models on the website These can be rotated by the user and viewed from all sides.




Designs: Added new design "Zum Hirschen" and existing designs for Goldfish 4 updated.




New newsletter function: Offer newsletters on your website.




Animations: Use new effects that change opacity, blurry, and color. Start animations while scrolling.




Shape: Added new included shapes.




Updated and improved drawer menu.




Improvements in speed and stability.




New option "Hide Goldfish credits in HTML code" in the project properties
In addition, Goldfish 4.4 offers many more new features and improvements:
Designs: The designs are now always shown in alphabetical order in the Design window.




Animation: Page areas that are hidden from animations no longer create an empty scrollable area.




Animation: New options "When scrolling up" and "When scrolling down" for "Start Animation".




Onlineshop: Calculation of shipping costs in the shopping cart improved if the country of delivery is not yet known.




Designs: Added new design "Zum Hirschen" and existing designs for Goldfish 4 updated.




Designs: The designs are now always shown in alphabetical order in the Design window.




Animation: Page areas that are hidden from animations no longer create an empty scrollable area.




Animation: New options "When scrolling up" and "When scrolling down" for "Start Animation".




Onlineshop: Calculation of shipping costs in the shopping cart improved if the country of delivery is not yet known.




Undo / Redo: The Undo and Redo function from the menu works now in detail when writing and formatting text in the text editor.




Text editor: The text editor now supports drag-and-drop of text snippets (such as emojis from the symbol palette).




SEO: Goldfish automatically links each mobile page with the respective normal page (canonical tags) in order to achieve a better optimization for Google. This works if the mobile start page is called "mobile" and the names and titles of the related pages match.




Text editor: The classic text editor is again active by default instead of the new, still unfinished text editor.




Because of the improved text editor, Goldfish runs much more stable under Windows and no longer crashes due to memory problems.




Text Editor: The classic (old) text editor is faster and uses less memory, especially for long texts such as the privacy policy.




Animations: Fixed a bug where animations connected to a link would not start if they were located on an area template.




Display problems in the editor resolved: Items are now displayed correctly, if they have big negative Left values.




Navigation menu: In the editor, menu links to objects are no longer highlighted if this function has been deactivated in the properties.




The function for testing whether an object is in the field of view has been improved. This affects navigation menus, animations and SmartText.




Drawer Menu: The Drawer Menu does not move the page to the right anymore.




Drawer Menu: The Drawer Menu now always displays submenus completely and not only the submenu of the current page.




Navigation Menu: A navigation menu link will now be highlighted if the link points to an object or area of the current page and it is in the field of view. This can be deactivated with the new option "Highlight current entry of links to items".




Link window: The page list of the link window has now the new entry "Current Page", or "Current Area". This can be used to start an action on the current page without having to select it.




There is now an entry for displaying release notes in the help menu and they are also displayed when starting beta versions.




Generating the website when previewing, publishing, or exporting is much faster for websites with many text items.




Saving and loading projects with many text items is much faster.




Google now recognizes mobile websites as optimized for mobile devices once the file robots.txt has been generated (broken since version 4.4.1).




Fixed bug while opening projects from Goldfish 2.




If there is nothing to undo, an internet error will no longer sometimes appear when opening the menu.




Gallery: The distances between preview icons of a gallery are sometimes no longer displayed incorrectly in the preview and on the exported website.




When dragging and dropping images from the Finder into a page area, the "Keep Aspect Ratio" option is now enabled by default.




Navigation menu: Distances between different types of menus are no longer sometimes calculated incorrectly.




Onlineshop: PayPal error with discounts resolved.




Processes such as Publishing continue to run when the monitor is off and will be no longer interrupted.




Stats App: The display of stats on the iPhone and Firefox has been improved.




Stats App: In the English version the stats are no longer displayed in German (incorrect since Goldfish 4.4)




Stats App: Fixed a bug where the stats could be reset and an empty month appeared.




Added new dialogs when publishing (not when publishing website updates).




The PHP error reporting has been updated in all PHP scripts to reduce PHP errors.




Animation: Deleted animations no longer sometimes lead to internal bugs.




Onlineshop: The scripts have been updated for PHP 7.2.




The Unassigned HTML Code window now displays the code more structured and the automatic spell checker can no longer destroy the code.




New central privacy link in the project properties. This is used by all data protection-relevant functions.




Form: New form editor, which does not require an additional window




Form: The width of individual elements is now adjustable. Several elements can be displayed next to each other.




Form: New option "Placeholder Text" for text fields.




Form: New element "Note" to display texts in the form.




Form: New element "File Upload".




Form: New privacy opt-in.




Form: Fields can now be adjusted in size, colors, borders, curves and font style.




Form: New send button, which can be adjusted in size, colors, borders, curves and font style.




Form: New type "Newsletter Subscription".




Form: The check of the entries takes place before the sending the form.




Form: Forwarding is now possible after successful sending.




Newsletter Blog: Functions for sending newsletters were added to the blog area.




Blog: Blog entries can now be hidden on request.




Form: IP addresses from the SPAM protection are now stored in anonymous form.




Many bugs in the Undo and Redo feature have been fixed.




Shape: The forms contained are now ordered by name.
Goldfish 4.4 is a free update for all existing Goldfish 4 users. Information and download:
The update to Goldfish 4.5 will be released soon in the Mac App Store.

Published in Goldfish4, Webdesign, Publish on 27/11/2018 09:48 am.