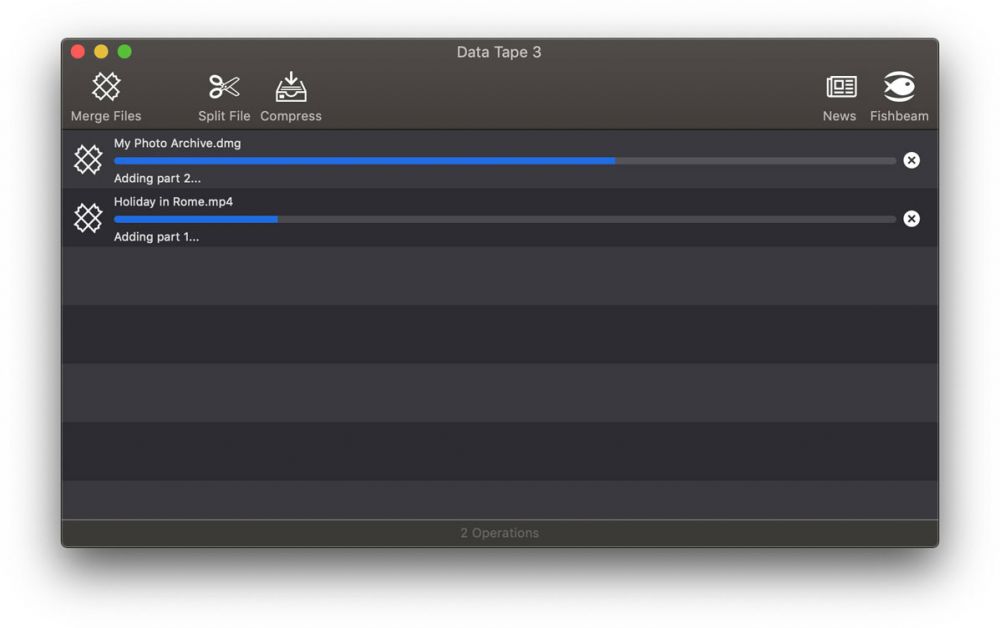 Improvements in Data Tape 3.1:
Fishbeam News: The Windows version now shows the news in the correct size.



Data Tape now supports the Dark Mode of macOS.
Added badge to the upgrade icon.
Added new dialog boxes for adverting Data Tape Pro.
"Window" menu added.
Added release notes.
Connections to Fishbeam via https:// (news, updates, etc.) now use current libraries.
Fishbeam News: The news can now be displayed in full screen mode.
The main window now remembers the current dimensions and restores them after a restart.
The verification of registration codes has been improved.
The Mac version of Data Tape now requires at least macOS 10.10.5.
PS: The free update to Data Tape 3.1 will soon appear in the Mac App Store.

Published in DataTape, Mac, Utilities, Compression on 18/02/2019 01:12 pm.